The basement of your house is one vast space that you can divide into several rooms. Many homeowners use their basement as an addition to the living room, bedroom, or den. Most homeowners combine their basements to make one big space for the whole family to enjoy.
When it comes to your basement, the possibilities are endless. You can use it as a game room, a bedroom, an extra living room, or even a man cave. No matter what you choose to do with it, there are some basic things that you will need to do first to transform your basement into the room of your dreams. Here are some suggestions on how to make this happen:
Finish the basement ceiling with drywall and crown molding, which will give it a more finished look.
Finish the walls with drywall. If you would like your basement to have a more elegant look, use crown molding around the top of the wall.
Paint the finished basement walls to give it color and make it feel more complete. Use several coats of high-quality paint for optimum results.
Put up a wall to divide the basement into rooms. This will allow you to use your basement for several purposes.
If you want to hide it and get it out of sight, install an entertainment center or bookcases in front of your foundation wall. Doing this will give your room a more elegant appearance.
Put down carpeting over the cement floor to create a more comfortable space. If you want to use your basement as a man cave or an extra bedroom, install carpeting over the cement floor and make it easier for others to relax and sleep.
Install recessed lighting in the ceiling to give the room optimum lighting without passing too much heat into the room.
Install a ceiling fan to circulate the air and keep the room cool in the summer months.
Hang curtains on the windows to give your basement a more finished look and provide some privacy when needed.
Add a comfortable chair or sofa, a coffee table, and some lamps to create a cozy space where you can curl up and watch a movie with the family.
Build bookcases or cabinets to hide your television or stereo system if you want to keep it out of sight when not in use.
Install an air conditioner during the summer months to have a cool place to escape from the heat. This is also a way to keep humidity out of the room.
Have your furniture professionally cleaned to keep it looking new for many years to come.
Add personal touches like family photos or paintings on the wall to make it even more comfortable and give it a more personal touch.
Get rid of mold, mildew, spiders, dust, and other allergens. You can do this yourself or hire a professional to do it for you.
Install a window air conditioner in the room during the summer months if you want an easy way to keep your basement cool. Make sure you properly install it, though, so no safety hazards are involved.
Install a dehumidifier to reduce humidity and the amount of mold in your basement.
Use storage boxes or cabinets to organize your belongings.
Put a lock on the door if you want to make sure people cannot enter without your permission, which can be necessary for many reasons, such as children's safety and security.
Install a staircase if you do not have one in your basement, which will allow you to use it as an extra room without having to worry about climbing down a ladder.
Install shelving to store your belongings and create more space in the room.
Insulate the walls and ceiling of your basement to keep the cold out in the winter and the heat out in the summer. This can be a cost-effective way to make your basement more comfortable all year round.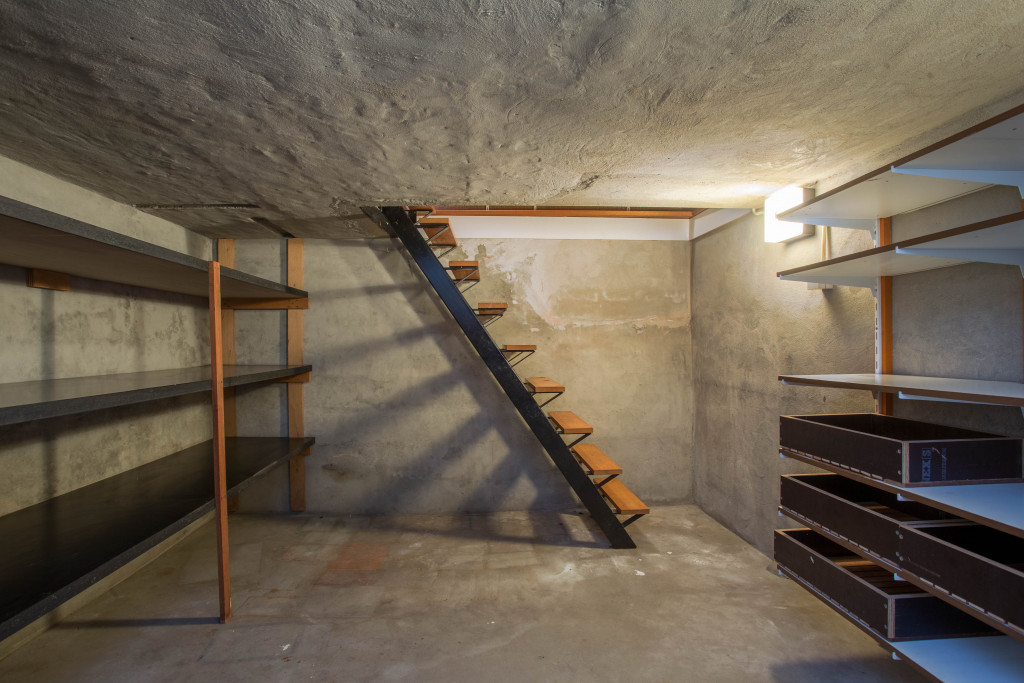 Transforming Your Basement
There are ways to turn your basement into something more interesting and functional. Here are a few ideas to get you started:
A game room — put in a pool table, a ping pong table, some comfortable chairs, and a TV.
A bedroom — add a bed, dresser, nightstand, and some lamps.
A home office — install a desk, chair, bookshelves, and a file cabinet.
An extra living room — add a couch, love seat, coffee table, and some chairs.
A man cave — add a big screen TV, a stereo system, a bar, and a comfortable chair.
A workout room — install some exercise equipment and mirrors.
As you can see, there are many ways to make your basement more useful for your family. Try out a few of these ideas and see which ones work best for you.