Planning your first home remodeling project can be fun and exciting, especially if you want to make improvements to add function and aesthetics. It's one of the best ways to raise your quality of life, especially if you can successfully make your house into your dream home. The problem with this, however, is that making home improvements can cost a lot of money. In fact, the cost of adding a single room can range from $22,500 to $74,000. Additional costs may apply depending on the materials you use, the size of your project, and the payment required for professional contractors' services. Thus, you need to ensure that you remain cautious and practical whenever you plan to get home additions.
Functional Spaces to Add at Home
Before you decide to get a home addition, you need to ensure that the converted space will provide you with the maximum benefits. This means you have to make sure that the home improvement project will provide you with the highest value. To give you an idea, here are some of the most useful home additions you can invest in for your residential property:
Guest room—If you love inviting friends and relatives over, building a guest room is an excellent option. This is perfect for people who love having overnight parties at home.
Bathroom—Adding another bathroom at home will definitely provide valuable benefits for you and your family. You will avoid the hassle of waiting long hours before having the chance to take a shower or soak in the bathtub.
Home office—If you plan to work from home, adding a home office is an ideal choice. Having a personal space where you can focus on your job will definitely help boost your motivation to accomplish your daily tasks.
Garage—Are you planning to buy a car, but you don't have a parking space? Try to build your own parking area. Consider designing a garage where you can fit your new vehicle. Make sure you have enough space for your workshop.
Sunroom—If you want to enjoy the outdoors without actually going out, building a sunroom is a perfect choice. This space often consists of large windows and skylights to allow natural light in. Having a sunroom at home also allows you to enjoy the gorgeous view of your outdoor area without having to worry too much about the weather.
Furnishing Your Home Additions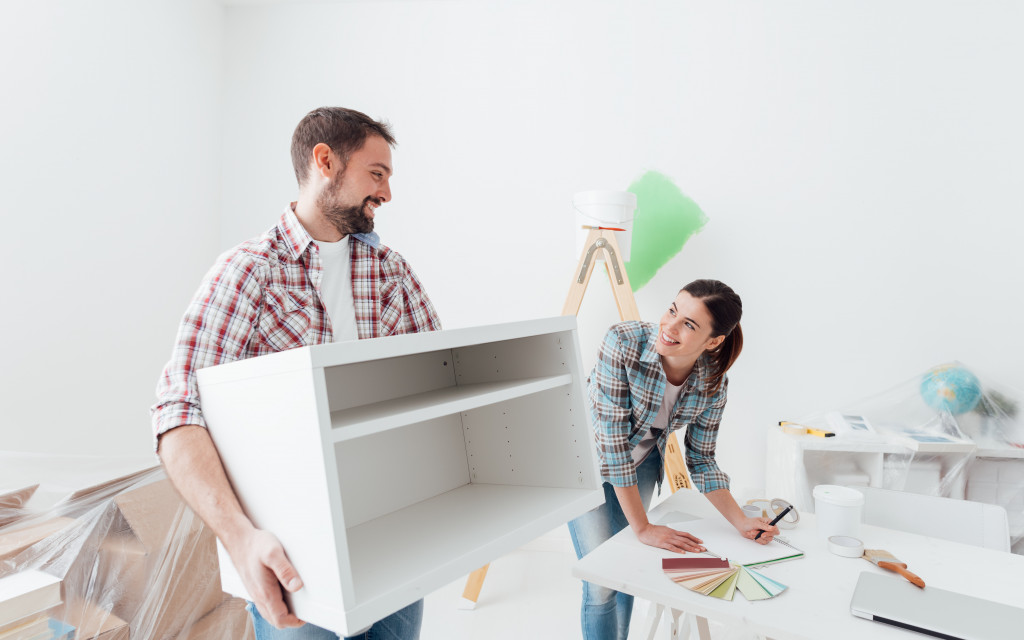 After building your home addition projects, ensure that you also prepare a plan to decorate and furnish the space. Make sure that you don't splurge too much on unnecessary decorations. You can invest in items that provide both aesthetics and functionality. For instance, you can add LED lights complete with a LED strip light controller to illuminate and decorate your guest room. Install mirrors to make any room look bigger or invest in storage cabinets to reduce clutter. The key is to find multifunctional items that help you add aesthetic appeal and function to your residential property. Also, ensure that you avoid purchasing decorations and furniture that will only make your home look cramped and cluttered.
Improving your home's aesthetics will definitely help you achieve an elegant and visually-appealing residential property. However, you should always prioritise adding functions to ensure that you don't waste any money on unnecessary projects. Also, you have to ensure that you prioritise adding useful features before you tackle other side projects for your property. Don't forget to work with professional interior designers, architects, and other home contractors. Ensure that you also consider your budget to prepare your finances before starting with the project. This way, you can rest assured that you can complete any improvements and additions for your property.