No one ever said that home renovation projects were easy. In fact, they can be downright daunting, especially if you're doing it for the first time. But with a little planning and preparation, you can make your project a success.
Here are a few tips to help get you started.
Be Organized
One of the most important things to remember when renovating your home is to be organized. This means having a clear idea of what you want to achieve and planning each step of the project carefully. It also means keeping track of your budget and schedule and staying on top of the work.
You can stay organized by creating a renovation folder or binder. This is where you'll keep all your important documents, like floor plans, design inspiration, budget information, and receipts. Having everything in one place will make it easier to reference as you go along. By being organized, you'll be less likely to forget something important, and your project will run more smoothly overall.
Select the Right Contractor
A crucial choice you'll make during your home reconstruction is selecting the correct contractor. This person will be responsible for bringing your vision to life, so selecting someone you can trust is important. Without a doubt, the cost is a major factor when choosing a contractor. However, you also want to make sure that they have the experience and skills necessary to complete
Do your research and take your time when choosing a contractor. Get recommendations from friends or family, and read online reviews. Once you've narrowed your choices, schedule consultations with each contractor to discuss your project in detail. Be sure to ask lots of questions and pay attention to your gut feeling. You should feel confident that the contractor you choose is someone you can work with.
Use Reliable and Effective Products
When renovating your home, it's important to use quality products that stand the test of time. This means choosing brands that you can trust and ones with customer service that you can rely on. If something goes wrong, you want to be able to reach someone who can help you fix the problem.
This is most important for significant projects like floor renovations. Using reliable epoxy floor sealers will protect your investment and ensure that your floors look great for years to come. Without a quality sealer, your floors will be more susceptible to damage from spills, stains, and scratches. For smaller projects, like painting or re-tiling a backsplash, it's still important to use quality products. But if something goes wrong, the damage will likely be less significant.
It's also a good idea to purchase warranties or guarantees from the manufacturer. This will give you peace of mind in knowing that if something goes wrong, you'll be able to get it fixed quickly and without hassle.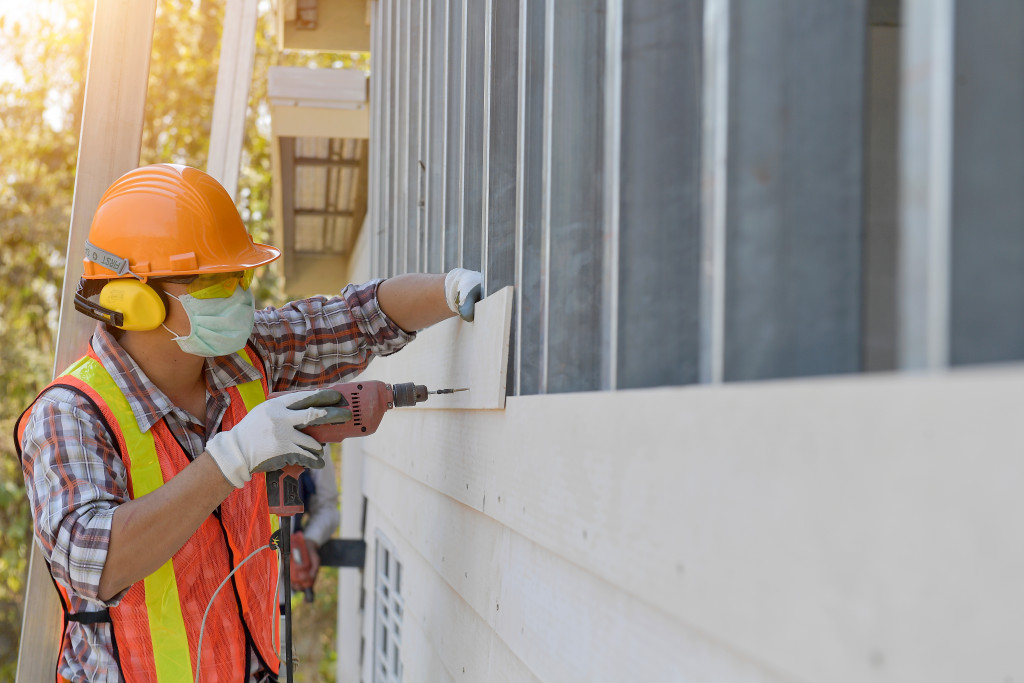 Have a Clear Vision
Many people just want a new kitchen or bathroom without knowing what they want. And while it's fine to browse Pinterest or Houzz for inspiration, you should have a clear vision of what you want before starting your project. This will make communicating with your contractor easier and ensure that they understand your expectations.
To help you develop a clear vision, start by creating a mood board. This is a collection of images, colors, and materials that inspire you. You can create a mood board online or in a physical notebook. Once you have your mood board, start to narrow down your choices and make decisions about what you want. Do you want dark or light cabinets? Granite or marble countertops? Subway tile or glass backsplash? Having a clear vision will make you less likely to change your mind during the renovation process and end up with a project that's not quite what you wanted.
Be Prepared for Bumps on the Road
No matter how well you plan, there will always be surprises during a home renovation. Maybe the contractor finds mold behind the drywall, or perhaps the plumbing is not up to code. Whatever the case, it's important to be prepared for bumps in the road.
Have a contingency fund set aside to cover unexpected costs. This way, if something goes wrong, you won't have to put your project on hold while saving up more money. It's also a good idea to have realistic expectations. Your contractor will do their best to stick to the schedule, but delays are inevitable.
Bottom Line
Home renovations can be a great way to update your space, increase the value of your home, and make it more comfortable. But they can also be stressful and expensive if not done properly. By following these easy tips, you can ensure that your renovation project is successful from start to finish. Have fun with it and enjoy the transformation!