Becoming a homeowner is a milestone that many people want to achieve when they reach a certain age. Having a house to call your own is not only a source of pride but also a manifestation of the stability you have achieved. With a good home, you can finally plant your roots and start your future.
But with the prices in the housing market today, it's almost impossible to find the perfect house of your dreams that will come cheap. If you wanted an amazing house with a big backyard and enough room for all your things, it can easily cost you a fortune. So many people settle for less.
The good thing about homeownership is that when you own your house, you have the freedom to customize it how you see fit. Through renovation, remodeling, or simple improvements, you can realize the house that only existed in your imagination.
However, you have to remember that Rome wasn't built in a day. Improving your home will take time, money, energy, and a lot of dedication, especially if you're going to do it on your own. So, put your handy skills to the test and make these DIY structures that are great for all seasons:
For Winter: A Deep-winter Greenhouse
It can be difficult to maintain a healthy garden when you can't control the environment. But because most outdoor gardens are in the open air and exposed to the elements, you won't have much choice. Unless, of course, if you put a roof over the heads of your plants as well.
A great way to proactively protect your plants is to make a greenhouse at home. But not just any greenhouse because you can make it equipped to withstand any temperamental weather condition. You can find deep-winter greenhouse builders who can make your green thumb dreams a reality.
This structure is built for energy efficiency because it allows you to control the environment at all times. Having a controlled environment like this can ensure that your plants can grow to their full potential without the risks of temperamental weather conditions and natural elements.
For Spring: A Sturdy Wooden Deck
When the flowers are finally blooming and the last gusts of cool winter winds have left the air, it's the perfect time to spend the day outdoors. And what better way to breathe in the fresh air while soaking up the sun than to lounge on your newly-built wooden deck.
In your backyard, you can build a sturdy deck that you can fill with tables and chairs. This can be your go-to spot for weekend brunches with your family or a hang-out venue with your friends on Friday nights. Of course, it may take some time before you can enjoy your new deck, so you better start immediately.
Going the DIY route for this project can save you money as opposed to having one built by professionals. It will also allow you to source your own raw materials like wood, concrete, and metal. This way, you can customize your project based on your personal preferences.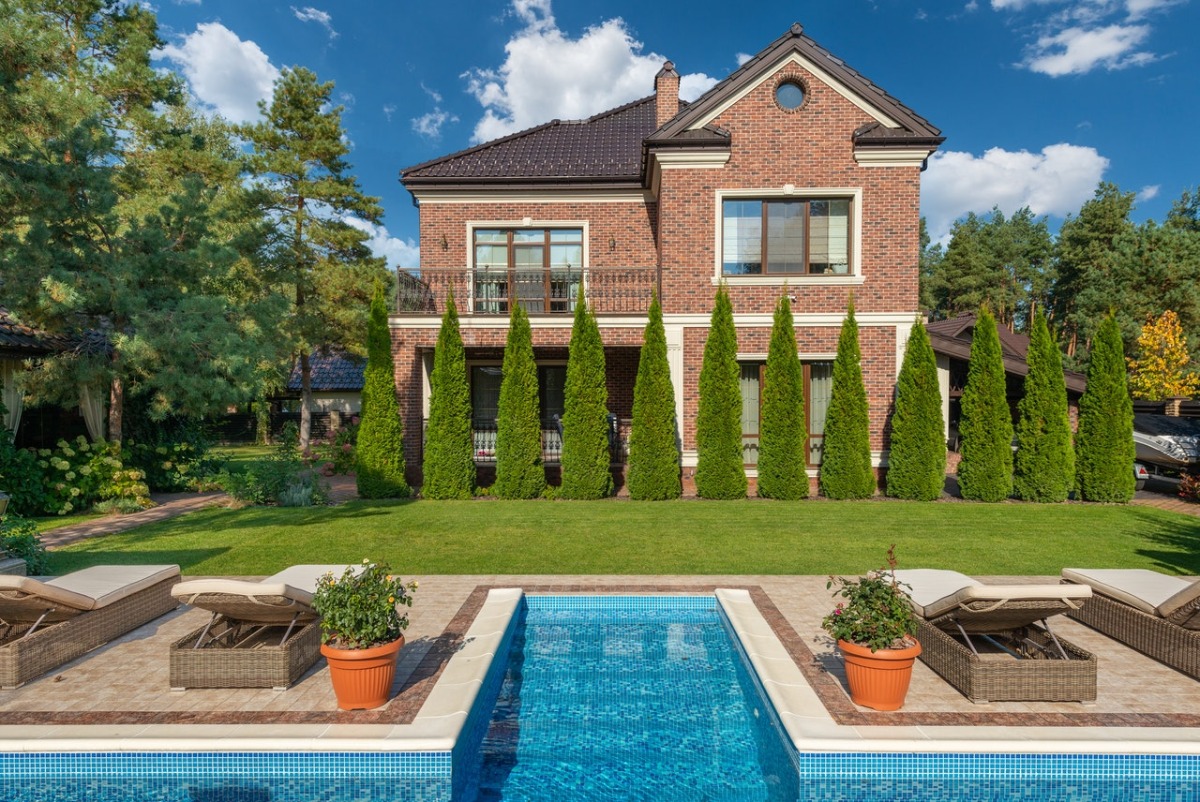 For Summer: A Backyard Pool
The intense heatwaves of summer can only be quenched by ice-cold drinks and cool waters. And because you can't always drive to the beach, stay in a resort, or even go to the community pool, the best way to defeat the heat is by building a pool in your backyard.
This way, you will only need to walk a few steps from your bedroom to your backyard, and then you can jump into your pool. Don't worry if you don't have a big, open space in your backyard because your pool doesn't have to be Olympic-sized. All that matters is that you can submerge your body in water.
There are plenty of ways to build a backyard pool. For instance, if you want to build an in-ground concrete pool, then you would have to excavate the soil and lay the foundations of your project. But if you want something easier, an above-ground pool will be the best way to go.
For Fall: A Gazebo with a Swing
When autumn comes and the leaves start falling, you'll know that the year is almost coming to an end. The time for tank tops and denim shorts has passed, so you bring out your scarves and coats once more. What better way to breathe in that earthy air than to spend your quiet afternoon in your private gazebo.
Your gazebo can be designed any way you want it, whether you prefer something more chic or rugged. But the icing on top will be the swing because you can sit there and relax while you watch leaves rustling in the wind. This gazebo can be your sanctuary away from the chaotic world beyond your door.
Achieving your dream home becomes even more special if you put in the hard work yourself. Not only will you get to enjoy the fruits of your labor, but it can also be a proud moment knowing that you build all those structures with your own hands. The sooner you start working, the sooner you can enjoy them.