Modify the kitchen arrangement to better cater to the requirements of older individuals.
Consider installing safety features such as grab bars, non-slip flooring, and reliable appliances.
Install lighting in the kitchen to make it easier for seniors to navigate.
Ensure everything is easily accessible to promote comfort and independence.
Include seating options that are comfortable for resting and relaxing.
Making a kitchen comfortable for seniors is essential to ensuring they can remain independent and safe in their homes. By taking the time to consider the needs of seniors, you can make your kitchen a safe and inviting place that will help them enjoy cooking and other activities with ease. Here are some tips on making kitchens more comfortable for seniors to continue living independently.
Customize its layout.
Customizing the kitchen's layout is a great way to make it more comfortable for seniors. Below are some tips for customizing a kitchen layout:
Install safety features.
As seniors age, their bodies require more care and attention. Ensuring their safety becomes increasingly necessary to minimize risks and maximize comfort. Installing safety features in their kitchen is essential for any caregiver or family member responsible for their well-being.
These features include installing grab bars and nonslip flooring and ensuring all electrical appliances work reliably. Investing in quality anti-fatigue kitchen mats can also significantly reduce accidents and minimize stress in seniors' joints. These measures will provide seniors with a safer, more comfortable, and more enjoyable experience in the kitchen.
Provide adequate lighting.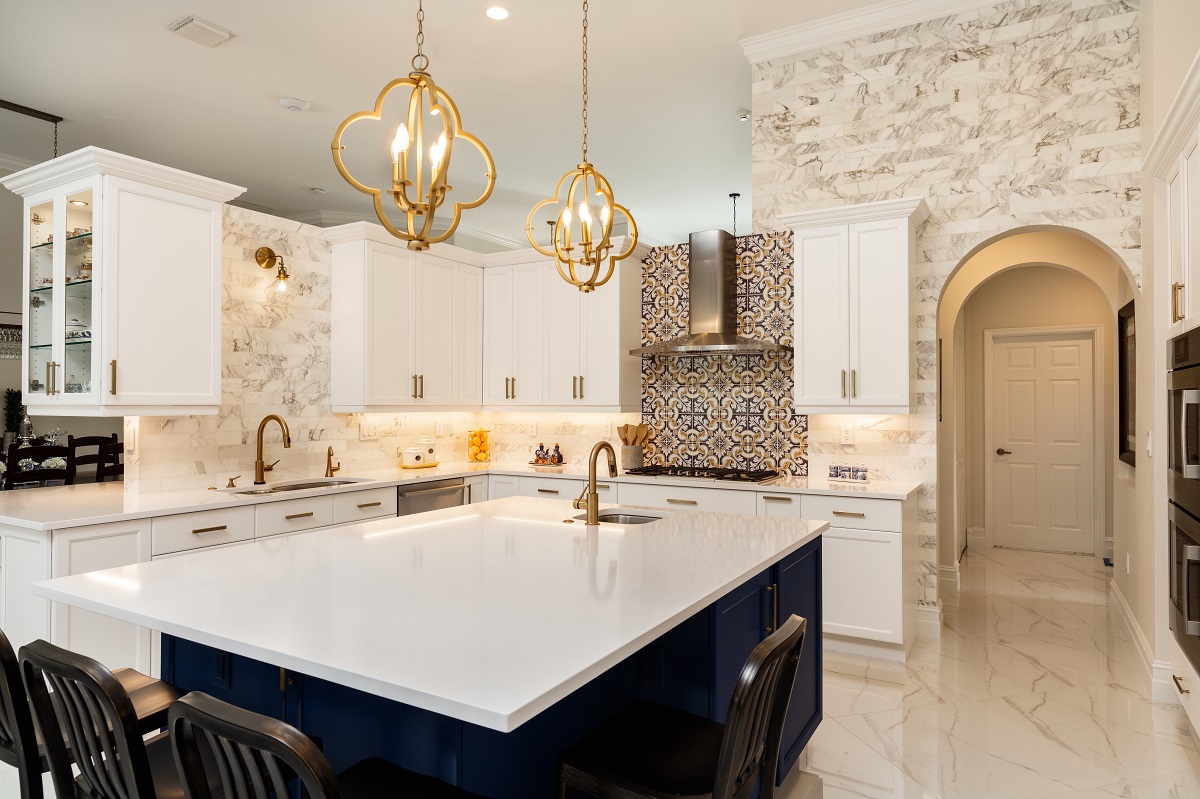 Providing adequate lighting in a space, especially for seniors, is crucial for maintaining comfort and safety. As one ages, eyesight naturally deteriorates, making navigating through dimly lit areas harder and potentially leading to falls or other accidents. Illuminating a space properly can go a long way in helping seniors feel more comfortable, allowing them to go about their daily tasks without the fear of injuring themselves.
In the kitchen, proper lighting can help seniors easily read recipes and labels, avoid spills, and feel confident in their ability to use appliances. Overall, adequate lighting is essential for anyone designing a space with seniors in mind, as it can drastically improve quality of life and prevent injuries.
Make it easy to reach everything.
As individuals age, completing everyday tasks can become more challenging. This challenge can be amplified in the kitchen, so it is crucial to make it easy to reach everything to ensure comfort and independence for seniors. Simple changes such as organizing cabinets for easy access or installing pull-out shelves can significantly affect a senior's ability to navigate and utilize their kitchen.
Providing seniors with an environment conducive to their needs promotes a sense of empowerment and enhances their overall quality of life. By prioritizing accessibility in the kitchen, seniors can maintain independence and continue to enjoy cooking and meal preparation in their own homes.
Add comfortable seating options.
As people age, they often require more comfortable seating options in their living spaces. This is particularly true for seniors who spend significant time in their kitchens. Comfortable seating options such as padded chairs, upholstered benches, and supportive bar stools can make all the difference in the quality of life.
Not only do they provide cushioning and lumbar support, but they also allow seniors to rest and take breaks during meal preparation. Proper seating can help prevent fatigue, muscle strain, and back pain, allowing seniors to enjoy their time in the kitchen while staying comfortable and safe.
Avoid clutter.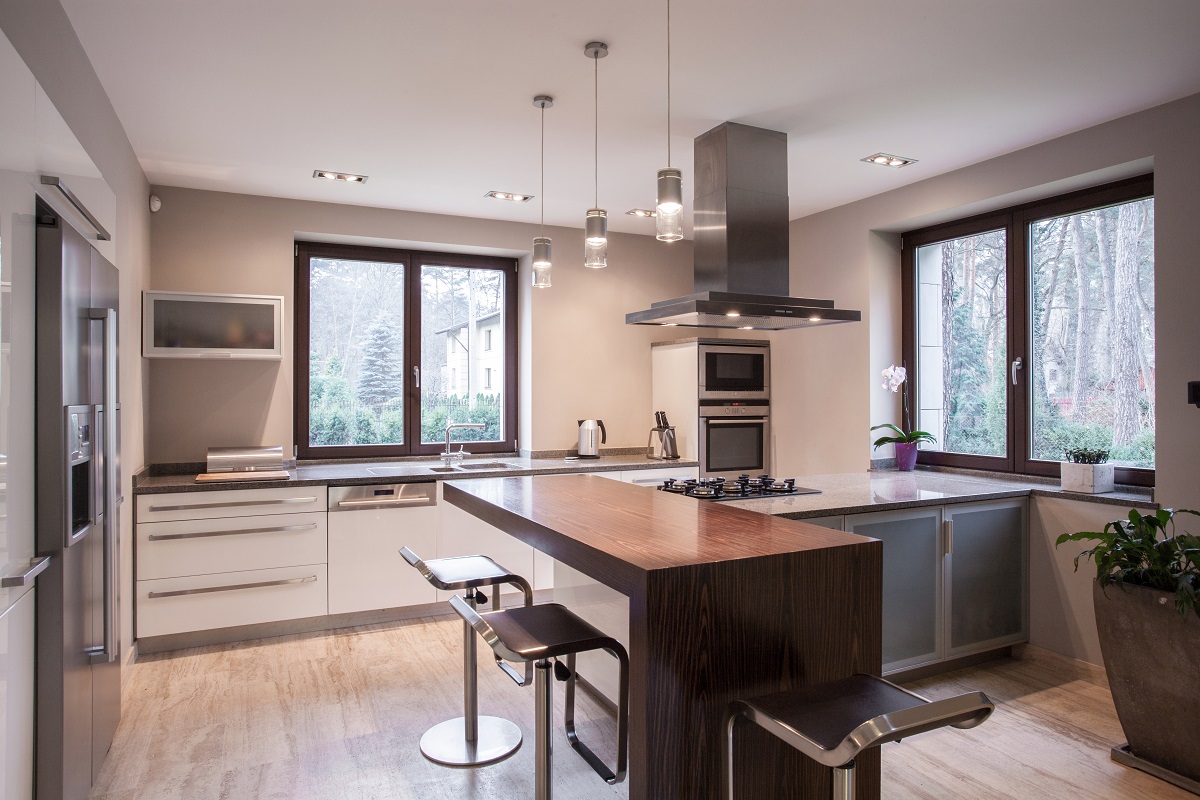 As individuals age, it becomes increasingly important that their living spaces are optimized for safety and comfort. One essential element of comfortable living is an uncluttered environment. This means removing unnecessary objects and disposing of no longer needed items.
Removing clutter from their home, including the kitchen, is crucial for seniors. Avoiding clutter can eliminate tripping hazards and reduce stress and confusion from a disorganized environment. By creating an organized and simplified living space, seniors can move easily and enjoy a more relaxing and peaceful environment.
Include an ergonomic workspace.
Creating a comfortable workspace is essential for seniors, especially the kitchen area. An ergonomic workspace is designed to cater to the physical demands of the user, offering maximum comfort and support to reduce the likelihood of stress and injury. This is crucial for seniors as it can help to mitigate the effects of age-related issues such as muscle and joint pain.
With an ergonomic kitchen workspace, seniors can enjoy a more relaxed and efficient cooking experience, leading to more enjoyable meals and improved health. For seniors, maintaining independence is crucial, and an ergonomic kitchen setup may allow them to do so safely by reducing the risk of falls and other accidents.
These are just some ways to make kitchens comfortable for seniors, but many more options are available. Improving the kitchen to meet the needs of seniors better can lead to a better quality of life and increased independence.