Your living room is an integral part of your home. It is where you receive your guests and hang out with your family. It is one of the most used rooms in your home, so it is vital to make it a relaxing yet functional space. It must also be striking enough to create a good impression on your guests.
One of the best ways to anchor a room's design is its focal point. A focal point can be any statement piece that serves as the centerpiece of your living room. It can be any fixture that will draw the eyes of anyone entering the room.
Are you looking for some unique focal point ideas for your living room? Here are some of the most significant focal points that you can have:
1. Modern Fireplace
Gone are the days of traditional fireplaces. You can now have a gas fireplace installed in your home. These modern fireplaces are more than just aesthetics. They also work to ensure that your home has sufficient and comfortable heating. Besides making your home comfortable, they also work as a piece of art that brings beauty and sophistication into your living room.
Do not fret if you want a minimalist living room. These modern gas fireplaces sport clean and minimalist designs that will sit well in your living room. You can also choose from various designs to ensure that your modern fireplace will not look out of place in your home.
2. Floor-to-ceiling Windows
If you have a floor-to-ceiling window, you can use this as your living room's focal point. Your windows, framing the view from outside, can be your room's anchor. You can use bold and printed curtains to make your windows stand out and to draw the eye of everyone entering the room. You can put some furniture around your windows to draw attention to them. You can put a sofa or an attractive chair by the window to make it more noticeable.
3. Built-in Bookshelf
This focal point idea will work well with book lovers. A floor-to-ceiling bookshelf can be an attractive focal point in your living room. Bring out your best hardbacks and put those beautiful spines on display. This is not the place for your mass-market paperbacks. Keep those in your bedroom. Instead, bring out those limited and collector's editions that you have and put them on display.
To make your bookshelf more interesting, do not just fill them with books. Put some other items of note such as framed photos of your family, interesting figurines, and even some toy figures. They will make an interesting conversation starter when someone comes over. They will also be a satisfying and calming corner for your bookworm self.
4. Sofa And Sofa Table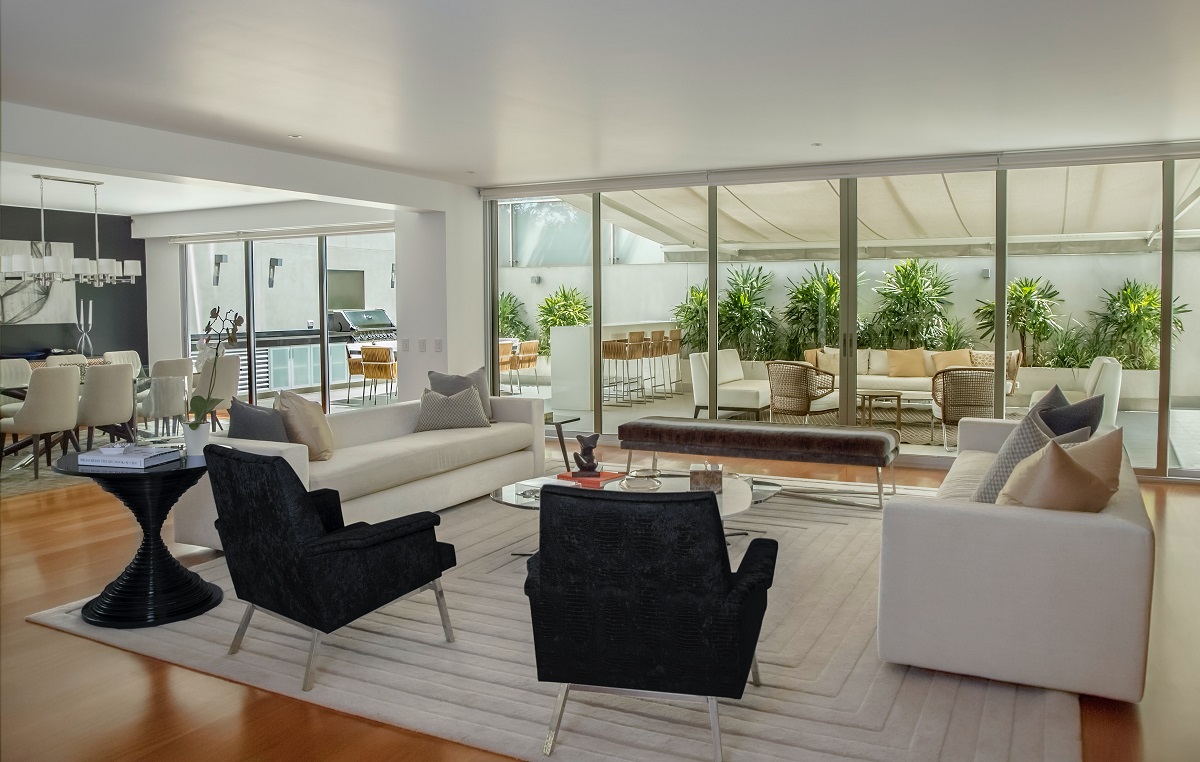 A big sofa can be your living room's focal point. Place a sofa table behind your it where you can display decorative items such as lamps and vases. The combination of your sofa and the table can draw the attention of anyone entering the room. You can also place framed photos of your family or your travel photos on the sofa table.
5. Wall Art Gallery
Convert one wall into a gallery of unique and statement artworks. Have your gallery in a wall that anyone entering the room can instantly see. If paintings are not your thing, you can hang framed photos of anything that suits your fancy. Your art collection can instantly pique the attention of your guests.
You can make artwork your focal point. It has to be large enough to cover a significant portion of your wall, and it has to be unique and eye-catching enough to hold the interest of anyone entering the room. Place it at eye level to immediately catch the eye. You can also put some lighting to emphasize it.
6. Unique Light Fixture
You can use a unique hanging light fixture as your living room's centerpiece. Choose large hanging lights that have character. You can also opt to have multiple pendant lights to give them more depth.
7. Large Mirrors
Large mirrors with unique framing also make excellent focal points. People coming in will have no choice but to look at their reflection. A mirror can also make your room seem larger and more spacious than it is. It reflects off light, making the living room look brighter and warmer.
Having a practical focal point in your living room makes it more coherent. Work your furniture and other fixtures around your focal point to bring more drama and attention.