Mid-century aesthetics is an enduring interior design theme and philosophy that many homeowners around the world love and recognize. It proves that beauty can be found in clean lines, natural curves, and an eclectic choice of colors and materials.
For starters, the mid-century design is based on other aesthetic themes, most notably Germany's Bauhaus, which is structured and sometimes brutalist in nature. You might have already heard about mid-century from your friends, family members, and even designers that you have consulted. But what makes this design truly a mid-century design? Below are some of the characteristics and distinguishing features that you need to look for. However, remember that modern variations have slight deviations and tweaks.
Function is King
One of the distinguishing features of mid-century design is that it underscores functionality over form. Some designers like to say that its beauty lies in the function. That can be seen in the use of furniture pieces and fixtures with clean, simple lines. Every item you put in the space is supposed to be functional or purposive.
The Exceptional Use of Juxtaposition
The mid-century becomes interesting because of its juxtaposition or usage of contradicting items in the context of materials and textures. On one side of the room, you may find a wooden floor, while the platform of the living room may be made of bare polished concrete. The countertop may be made of deep-colored marble, but the structural and geometric chairs may look like they're made by a plastic molding company.
Minimal Use of Displays
The mid-century is a turning point in the history of interior design. It is a departure from the excessive and opulent aesthetic philosophy of the preceding era. It is a time where people like to adorn their homes with sizeable Baroque art pieces or make their living room look like a Victorian-inspired space. Instead, mid-century designs tend to stick to singular pieces that create a statement, such as an abstract sculpture of a human or a triptych painted with Picasso sensibilities.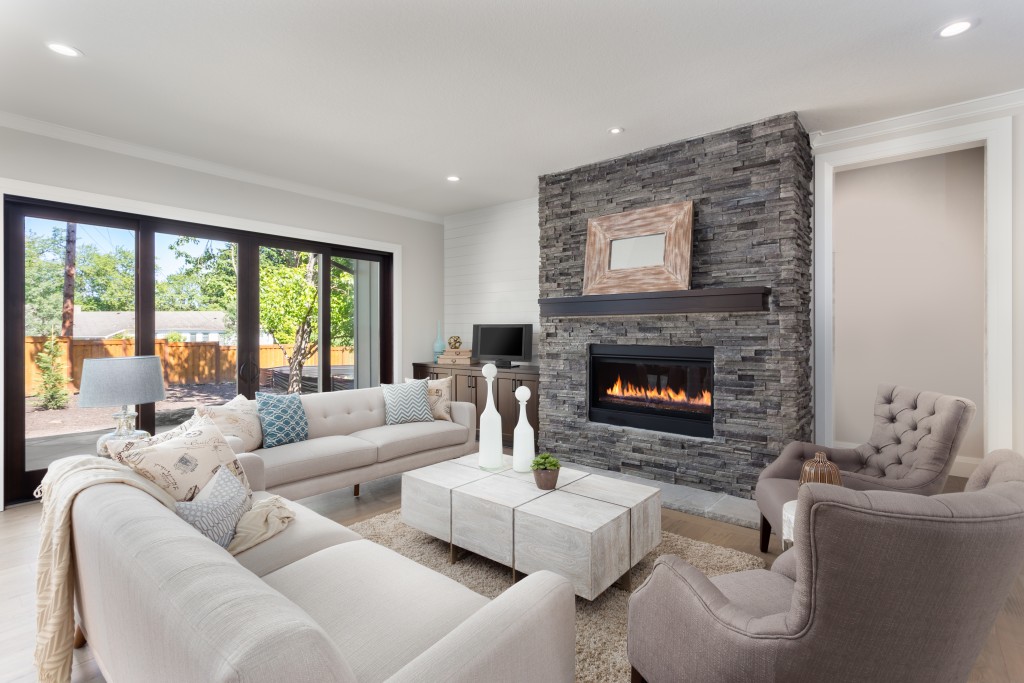 Using Natural Ornamentation
As mentioned, the mid-century design is about mixing contradicting elements. The simplistic approach to design is given life by natural ornaments, such as plants. Natural light is also used to highlight the beauty of the space, so it is not new to find large windows in mid-century houses. Try installing floor-to-ceiling windows or wide skylights.
Bold Colors Breathing Life into a Space
In design, neutrals are always in favor. And you can use these neutral hues to liven up your mid-century design. However, you can still incorporate bold colors as the primary palette or the shades for your trimmings and accents. You can go from earthy tones to deep colors, such as maroons. Apply these to your walls and even your furniture.
Try it yourself
Mid-century design always looks elegant, but you do not always have to shell out a large sum of money to make it happen. Once you have the basic rules, you can make certain adjustments that will suit your taste or fancy. Go ahead! Try it yourself!