Many people think that their home is a haven, but if you're not careful, it can be a "ticking" time bomb. Ticks are small insects that carry diseases and can stay in your carpeting for years, causing all sorts of problems for you and even your pets.
Don't let ticks take over your house! Follow these tips to make your home tick-free:
1. Get Rid of Rodent-Friendly Places
Rodents such as mice and deer mice can carry ticks into your home. Prevent rodents from entering the home by sealing entry points with steel wool, copper mesh, or another fine-gauge material.
Check for cracks in foundations that provide access to rodents that might bring in mice fleas or ticks that bite humans and pets, especially dogs.
2. Keep Grass Short
Ticks like to hide under long grass and brush. Maintain short grass and regularly cut tall grass around the edges of yards, driveways, and sidewalks. Also, keep shrubbery trimmed short to prevent ticks from hanging out in these areas.
3. Eliminate Tick-friendly Weeds and Plants
Tick-friendly weeds and plants such as ragweed, goldenrod, sunflowers, and yarrow are found throughout North America. These plants produce large amounts of pollen that can irritate allergies and tick bites, so it is best to avoid planting them in yards or around the edges of a yard.
4. Maintain a Tidy Yard and Home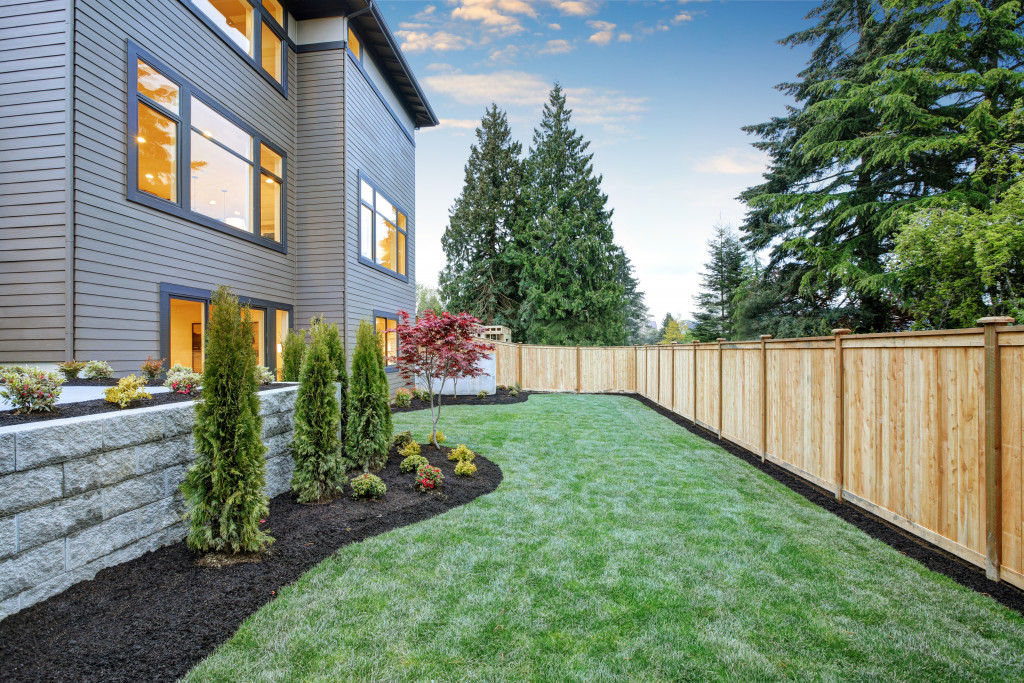 Not only does clearing away leaves, brush, and other debris help reduce hiding places for ticks, it can also help eliminate food sources that attract rodents and other animals that might carry ticks into the home. If you notice an increase in rodent activity around your home, check inside for pests such as mice.
Call animal removal services if you find signs of mice infestation. People responsible for tick control can also likely take care of eliminating the mice population in your home. It's a win-win situation when you work with them.
5. Keep Pets Safe by Treated Tick Collars or Conventional Medicine
Keeping pets safe is important because dogs frequently bring ticks into the house on their fur (especially after walks through wooded areas). Some tick collars contain chemicals that kill ticks before they bite.
Ask a veterinarian for more information. It is also possible to ask your veterinarian for flea and tick medication, which can prevent ticks from climbing onto pets.
6. Use Insect Repellent with DEET When Outdoors
DEET is one of the most effective chemicals available when it comes to preventing tick bites. Some people even put this repellent on their skin underneath clothing. Ask your pharmacist at pharmacies like CVS about insect repellents that contain DEET.
7. Check for Ticks Regularly
The tick is in the shape of a flat disk. It has eight legs: three pairs of legs on the front part and one pair at its hind end. The adult also has four sets of eyes, two large ones toward the anterior part and two smaller ones near these big eyes.
Its color varies depending on where it is found, but most are shades of brown or black with whitish markings that could be spots or slashes. Tick saliva contains an analgesic, so when it bites, you don't feel the pain right away.
Your blood doesn't coagulate effectively until later when your immune system kicks in to fight off the invading organism. The best way to find out if you have been bitten by this pest is by finding its head fixed under your skin by the bite wound.
Removing Ticks
Now, the question is, if you find a tick, should you remove it by yourself? The answer is yes, you can. But you need to do it quickly and properly.
When you remove a tick, use tweezers to grab the tick as close to the skin surface as possible without pinching. Removing a tick with bare hands can be dangerous because of possible bacteria contamination or allergy reaction.
After removing ticks, place them into a plastic bag or jar filled with rubbing alcohol to kill the parasites quickly and prevent their escape back into the animal's skin surface (or human skin).
Note that you can still contract some pathogens even if you have removed the ticks properly. Watch out for symptoms. If the tick is on your pet, contact your veterinarian and have your animal checked immediately.
The last thing you want to happen is for ticks to thrive in your home. These ideas will help ensure your property remains a safe place against these pests.